Carya ovata
Shagbark Hickory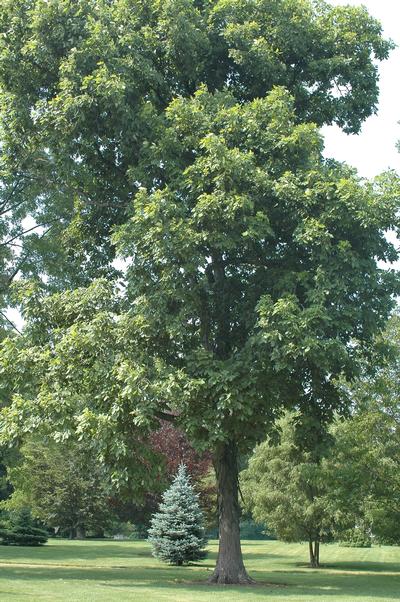 Carya ovata
Tips for Homeowners:
Other than the collection of leaves and nuts this tree has very low maintenance.
Rate this Plant:
This is a good multipurpose tree for the home landscape and is also commercially valued for its lumber and nut production.
Exfoliating bark
A large tree for a large yard
Produces delicious edible nuts
This is a very large tree and should be given plenty of room to grow.
Interesting Notes about Shagbark Hickory:
The Shagbark Hickory is a large tree ideal for the large yard.  It is one of those trees with very few issues because it has no serious insect or disease problems.  It does create considerable litter with leaf and fruit drop and has a tap root which makes it more difficult to transplant.  The nuts are produced from the female flowers and are good for consumption for humans and wildlife.  For nut production it is recommended to grow at least 2 different varieties for cross pollination which is done by the wind.
Characteristics & Attributes
Attributes:
Native
Low Maintenance
Naturalizing
Specimen
Attractive fruit
Edible
Season of Interest (Foliage):