Carya illinoensis
Hardy Pecan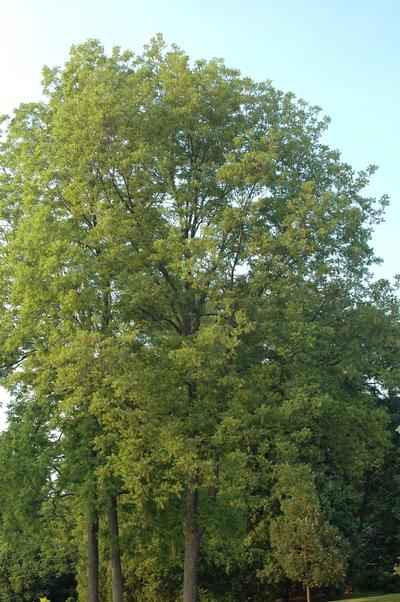 Carya illinoensis
Tips for Homeowners:
The tree is rather weak wooded and will require preventative pruning to prevent branches from breaking.
Rate this Plant:
This is a good multipurpose tree for the landscape. Commercially it is valued in the lumber industry and for nut production.
A large tree for large spaces
Produces sweet, edible nuts
Native with attractive fall foliage
This is a very large tree and should be given plenty of room to grow.
Interesting Notes about Hardy Pecan:
For nut production it is recommended to grow at least 2 different varieties for cross pollination, which is done by the wind. The tree may take several years before nuts are produced.
Characteristics & Attributes
Attributes:
Native
Fall Color
Naturalizing
Specimen
Attractive fruit
Edible
Season of Interest (Foliage):