Acer tataricum subsp. ginnala 'Flame'
Tatarian Maple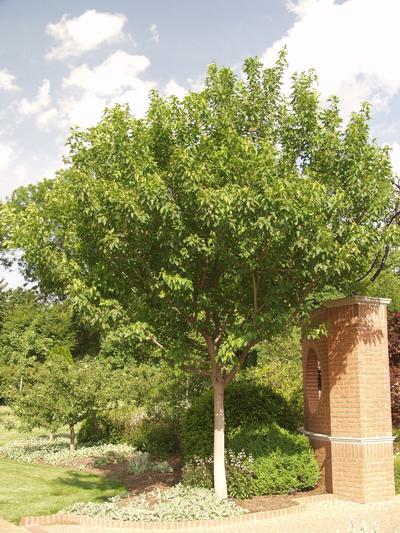 Acer tataricum subsp. ginnala 'Flame' - Tatarian Maple
Tips for Homeowners:
Pruning is minimized to removing dead wood or crossing branches if growing naturally.  If pruning as a shrub or to raise the canopy to see the multiple stems then a more active approach is needed.  Regardless of the intent all pruning is best done midsummer.
Rate this Plant:
Suitable for both the big or small landscape this colorful small tree or large shrub will get viewers' attention.  The late-season color turns a vivid red and orange, plus the samaras have a red tinge in the summer.
Rounded, low-branched small tree or multi-stemmed shrub
Brilliant red fall color
Samaras (helicopters) are red
This is a good choice for the mixed shrub or perennial border.
Interesting Notes about Tatarian Maple:
The Tatarian Maple is referred to as either a small tree or large shrub.  Because of its relatively small size it can left to grow naturally or it can be easily pruned or managed to fit the space.  The tree does produce fruit which are referred to as samaras (or helicopters) that mature in fall.
Characteristics & Attributes
Attributes:
Great Foliage
Fall Color
Focal Point
Cold Tolerant
Specimen
Low Maintenance
Season of Interest (Foliage):