Canna 'Shining Diva'
Canna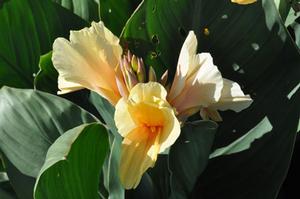 Tips for Homeowners:
Canna loves water and regular fertilization. Remove spent flowers as they begin to fade. Dig and store the tubers indoors to overwinter. 
Rate this Plant:
This Canna is a stunning choice to brighten a spot in the garden with its bold yellow flowers and huge green leaves.
Bright yellow flowers
Tropical appearance
Easy care
Plant singly or in groups in the garden or in large containers.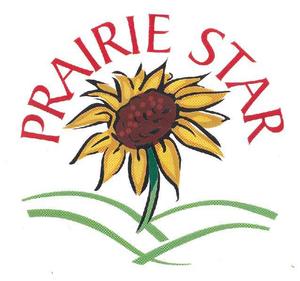 Interesting Notes about Canna:
When drama and color are needed for the container or garden, Canna does the job. By association the large leaves and colorful flowers bring a touch of tropical to the scenery and make a great contrast when combined with smaller-leaved companions. They are easy to grow and somewhat flexible in their preferences of moist, well-drained soils and full sun.
Characteristics & Attributes
Attributes:
Mass Planting
Container
Blooms all Season
Great Foliage
Summer Bloomer
Low Maintenance
Focal Point
Border or Bed
Long Blooming
Heat Tolerant
Season of Interest (Flowering):
Season of Interest (Foliage):