Begonia semperflorens 'Doublet Series'
Wax Begonia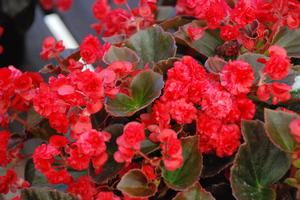 Begonia Doublet Red
Tips for Homeowners:
Begonia can be brought indoors to overwinter and should be cut back and placed in a very sunny spot.  When growing outside water and fertilize on a regular basis.
Rate this Plant:
The dainty double flowers and shiny heart-shaped leaves will decorate the container or border and will do their job all summer long provided they are protected from hot afternoon sun.
Double flowers on bronze or green leaves
Bloom vigorously and constantly all season
Superb in containers, hanging baskets and borders
An awesome sight when planted in large masses or make terrific accents in mixed containers.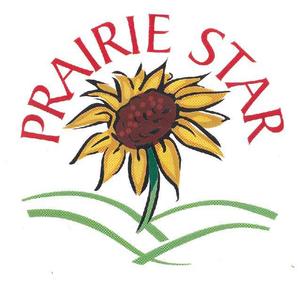 Color:
Pink, Red, Rose, White
Interesting Notes about Wax Begonia:
The Wax Begonia is grown mainly as an annual bedding plant or in containers.  This series has pink, red or white double flowers accented with varied shades of bronze and green leaves.  They prefer partial sun, and as long as there is adequate water will grow in full sun.  In full shade they may produce fewer flowers, but are still a power house of color.
Characteristics & Attributes
Attributes:
Mass Planting
Garden
Border or Bed
Summer Bloomer
Low Maintenance
Great Foliage
Container
Long Blooming
Fast Growing
Blooms all Season
Season of Interest (Flowering):