Calibrachoa 'Hula Cherry'
Million Bells or Mini Petunia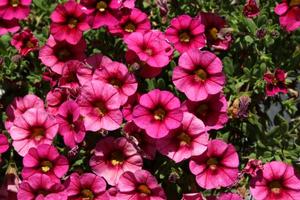 Tips for Homeowners:
To encourage a bushier, more compact plant, simply pinch back the stems and you'll be rewarded with new growth. Water as needed and feed with a high-nitrogen fertilizer every 2-4 weeks. 
Rate this Plant:
Beautiful, vibant flowers come non-stop all summer despite the heat.
Trailing habit
Low maintenance
Great for use in mixed containers
Ideal for growing in containers, alone or combined with other annuals.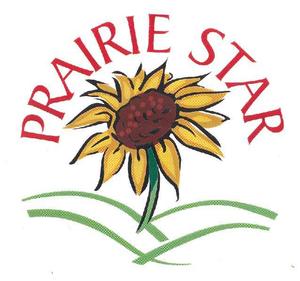 Interesting Notes about Million Bells:
These hard working annuals can handle the heat and are low maintenance; you don't need to remove any of the old blooms, as they are replaced by new ones. They prefer evenly moist, well-drained soil, but will tolerate some drought.
Characteristics & Attributes
Attributes:
Mass Planting
Garden
Fast Growing
Blooms all Season
Great Foliage
Border or Bed
Summer Bloomer
Container
Long Blooming
Attracts Wildlife:
Attracts Songbirds
Attracts Humming-birds
Season of Interest (Flowering):