Salix integra 'Hakuro Nishiki'
Dappled Willow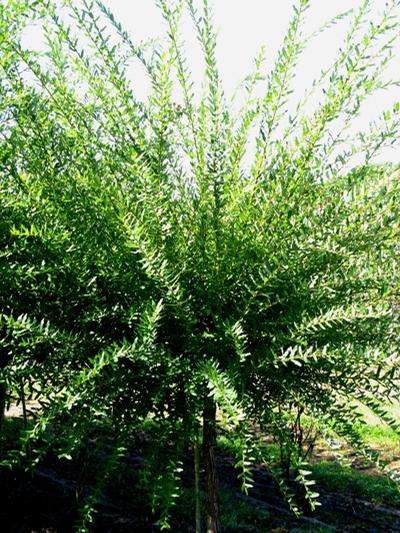 Salix integra 'Hakuro-Nishiki' - Dappled Willow
Tips for Homeowners:
Prune in early spring or late fall to maintain the variegation and cut midsummer to maintain the height. Should be pruned to the ground occasionally.
Rate this Plant:
This is a striking shrub with beautiful variegation and colorful red stems that stand out in the winter.
Graceful small shrub with a weeping habit
Attractive stems are particularly beautiful in the winter
Foliage is green with pink and white highlights
Good choice for a unique plant placed at the edge of a pond or any body of water.
Interesting Notes about Dappled Willow:
This is an attractive and colorful shrub. Pruning is important to promote the leaf coloration in the spring. It is good for covering large, moist areas especially if stabilization is needed. 
Characteristics & Attributes
Attributes:
Great Foliage
Winter Interest
Border or Bed
Focal Point
Disease Resistant
Specimen
Season of Interest (Foliage):