Crataegus viridis 'Winter King'
Green Hawthorn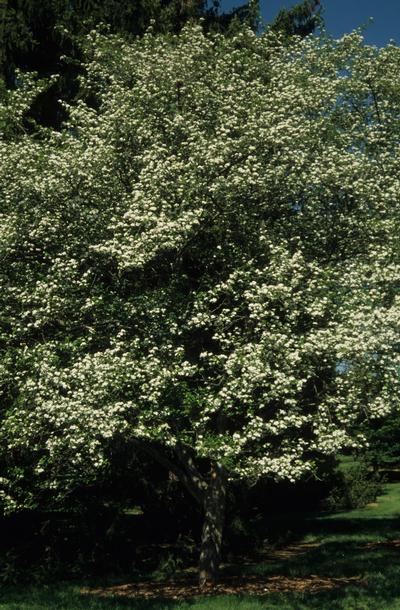 Crataegus viridis 'Winter King' - Winter King Hawthorn
Tips for Homeowners:
Prune to remove dead wood in early spring, but be careful of thorns.
Rate this Plant:
A medium-sized tree with 4 seasons of interesting features such as fall color, winter interest, spring flowers and good summer foliage.
Foliage turns brilliant orange in fall
Abundant dark red fruit
Distinct gray bark is an added asset
Suitable for urban applications and does exhibit some thornlessness.
Interesting Notes about Green Hawthorn:
This variety is popular for use in the landscape for its abundance of flowers, fruit and attractive fall color, and especially because it is nearly spineless. The fruit is edible, but thought to be more ornamental than delicious. 
Characteristics & Attributes
Attributes:
Spring Bloomer
Drought Tolerant
Naturalizing
Mass Planting
Fall Color
Specimen
Great Foliage
Winter Interest
Low Maintenance
Season of Interest (Flowering):
Season of Interest (Foliage):