Platanus x acerifolia
London Planetree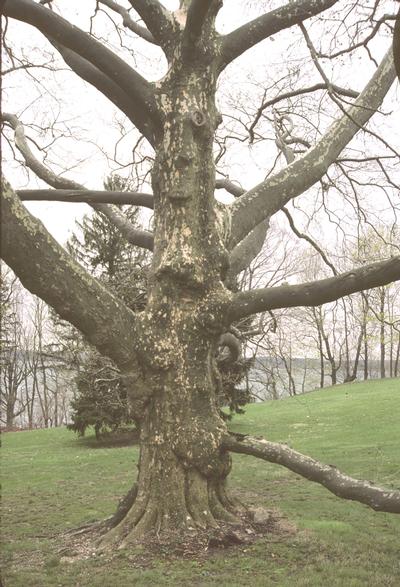 Platanus x acerifolia - London Planetree
Tips for Homeowners:
Considered a messy tree due to twig and leaf litter, exfoliating bark and fruit.
Rate this Plant:
A large tree that thrives in air pollution, drought and poor soils can only be called a survivor, but this one does it with amazing visual appeal.
Ornamental bark flakes off, exposing white, smooth bark
Tolerates wide range of conditions including air pollution
Allow this tree ample room to spread
Requires a very large space to grow. Best in eastern and central Kansas.
Interesting Notes about London Planetree:
A magnificent large shade tree that is a cross between the American and Oriental planetrees.  Its most distinguishing feature is its exfoliating bark which starts out brown and eventually peeling to reveal multiple layers and colors resembling camoflauge.  This tree also has large maple-like leaves and fruit that combined with the exfoliating bark and twigs can cause some cleanup issues.
Characteristics & Attributes
Attributes:
Fall Color
Winter Interest
Heat Tolerant
Attractive fruit
Specimen
Critter Resistance:
Rabbit Resistant
Deer Resistant
Squirrel Resistant
Season of Interest (Flowering):
Soil Moisture:
Wet Soil/Wetlands
Moist, Well-Drained