Amelanchier laevis
Allegheny Serviceberry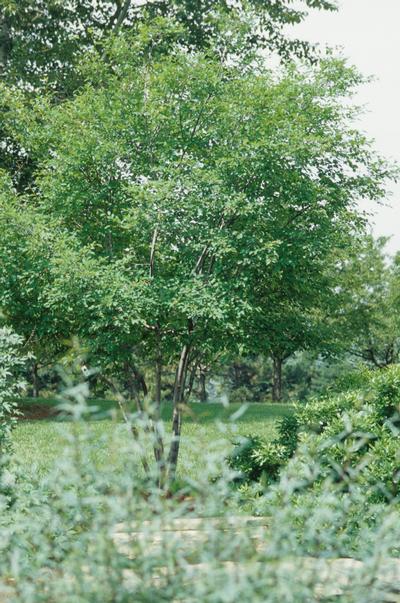 Amelanchier laevis
Tips for Homeowners:
Best to remove suckers, crossing branches and any growth that might look unhealthy.  This tree does not like to dry out so keep adequately watered during periods of fruit.
Rate this Plant:
This native tree or shrub is perfect for attracting birds and bees to the landscape and for creating visual and tasty appeal that few other plants can boast.
White delicately scented flowers
Brilliant violet-pink fruits, age to deep blue-purple
Red-orange fall color
This is a fantastic addition to the woodland garden, as a hedge, or in the shrub or perennial border.
Interesting Notes about Allegheny Serviceberry:
Serviceberry got its name because it grew primarily in the northeast where winters were harsh. When it was too cold to bury the deceased, the burials would have to wait until weather broke.  It was time to perform the burial services when the Serviceberry began to bloom.  Besides being able to withstand harsh winters it is also a highly ornamental tree for the landscape and is available as a multi-stem or single trunk.  They are a 4 season tree that begins in spring with beautiful flowers, followed by edible fruit, in the fall has colorful foliage and has great form in the winter.
Characteristics & Attributes
Attributes:
Fall Color
Fragrant
Cold Tolerant
Native
Attractive fruit
Attracts Wildlife:
Attracts Butterflies
Attracts Songbirds
Season of Interest (Flowering):
Season of Interest (Foliage):