Begonia x benariensis 'Whopper Series'
Begonia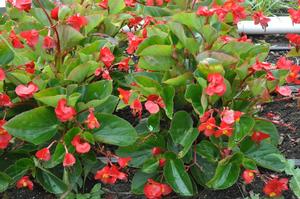 Begonia Whopper Red with Green Leaf
Tips for Homeowners:
Begonia can be brought indoors to overwinter and should be cut back and placed in a very sunny spot.  When growing outside water and fertilize on a regular basis.
Rate this Plant:
Color is never an issue for begonia, but if you add height to the plant and plant a lot of them then what you get is a Whopper of a garden. Choose from different foliage and flower colors, but all will beautify your space until the first frost. 
Tall, colorful plants
Fills large containers and beds
Easy-care
An awesome sight when planted in large masses or make terrific accents in mixed containers.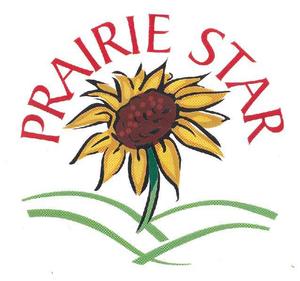 Interesting Notes about Begonia:
This hybrid is a blend of features to result in a begonia with large flowers on a much larger plant.  The flowers are in shades of pink or red and the waxy leaves come in bronze or green.  They prefer partial sun, and as long as there is adequate water will grow in full sun.  In full shade they may produce fewer flowers, but are still a power house of color.
Characteristics & Attributes
Attributes:
Great Foliage
Container
Blooms all Season
Summer Bloomer
Low Maintenance
Mass Planting
Garden
Border or Bed
Long Blooming
Rock Garden
Exposure:
Full Sun
Full Shade
Partial Sun
Season of Interest (Flowering):